Voters will decide soon whether to open the door to recreational marijuana in Missouri. But unless prospective cannabis entrepreneurs have cash in hand, they could struggle to find financing to open new businesses.
Cannabis is classified as a Schedule I drug by the federal government, placing it among heroin and LSD in the realm of controlled substances. Banks and credit unions that are caught handling money made in the marijuana industry are subject to asset seizures, fines and other regulatory actions. 
Amendment 3 would make it fully legal to buy and sell marijuana in Missouri, but it wouldn't eliminate the legal risk banks and credit unions face in servicing companies engaged in a federally illegal activity.
Only a small percentage of financial institutions have made the effort to extend their compliance and oversight capabilities in a way that minimizes their risk in offering marijuana businesses credit. These institutions have to submit regular reports to the Financial Crimes Enforcement Network, or FinCEN, and explain in detail how exactly their clients are following local laws while making sales.
About 680 banks and credit unions filed a report saying they were or had managed a cannabis business account at the end of 2020, according to the most recent data from FinCEN. That figure amounts to just 7% of all insured banks and credit unions in the U.S.
However, the number of banks actually managing cannabis business accounts is likely fewer. A little more than 20% of those reports submitted by those banks were to notify authorities that they were terminating a cannabis-linked account due to non-compliance or a decision to end services to the sector.
Some banks in Missouri are willing to offer depositor payment services for marijuana businesses, but they are few and far in between, said Jackson Hataway, president of the Missouri Bankers Association.
"We're talking a handful, literally on one hand, of banks across the state out of 240-plus banks that are willing to take that risk," he said.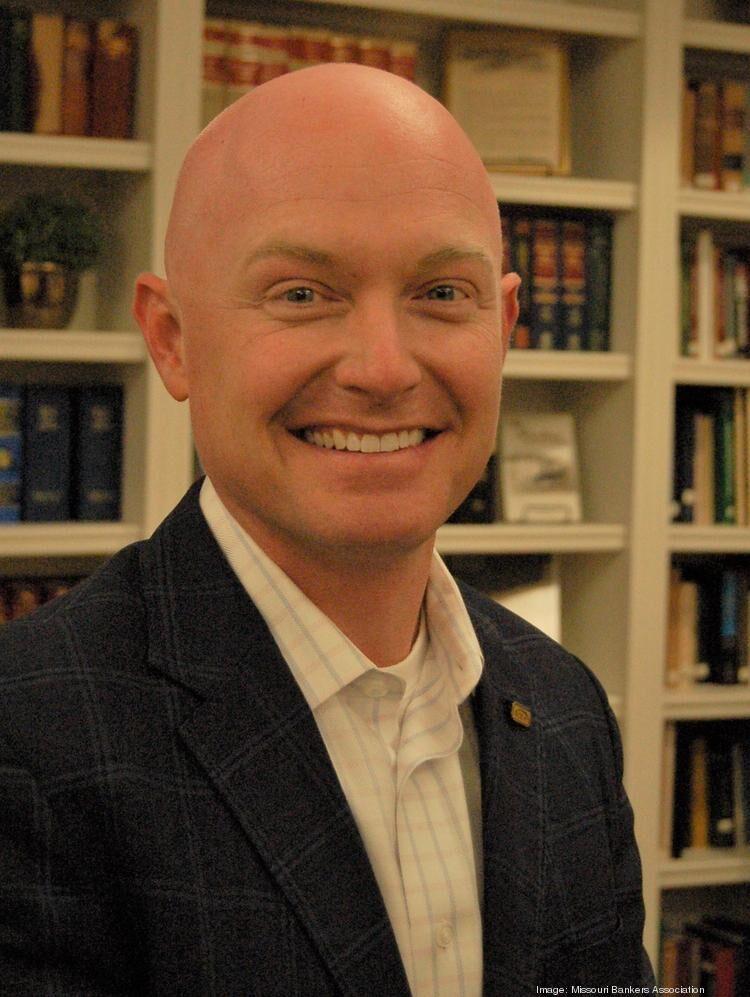 Cannabis businesses across the country rely on private investments and all-cash deals to operate, cutting them out of traditional startup financing, business credit lines, payments processors and other core parts of modern retail.
Marijuana businesses already take risky steps to move their money without access to the payments system. This involves using workarounds like cryptocurrency or cashless ATM payments, and driving cash to participating financial institutions across state lines, putting assets at risk of being robbed or seized by local authorities.
Sheriffs in Kansas seized $166,000 in cash last year from a vehicle transporting proceeds from a Kansas City-area dispensary across state lines to a credit union in Colorado. Empyreal Logistics, the firm that was moving the money, is fighting the federal seizure, according to court records. The company also filed a separate civil rights suit against the federal government, claiming law enforcement targeted their armored vehicles to seize cash made in the process of cannabis sales.
Those additional financing and oversight costs pile on top of the federal tax code, which doesn't allow businesses dealing in Schedule I or Schedule II substances to take most business deductions. 
Bethany Moore, director of communications for the National Cannabis Industry Association, estimates that cannabis businesses often pay an effective tax rate north of 70% without those deductions. That further discourages banks from working with the industry.
An equity problem
A smaller, more conservative pool of lenders likely means prospective operators from disadvantaged groups will have a harder time getting into the cannabis industry if Missouri opens the door.
The lack of financing would further entrench major marijuana groups that operate medical marijuana dispensaries in Missouri and across the country at the expense of local entrepreneurs, said State Rep. Ashley Bland Manlove, chair of the Missouri Legislative Black Caucus and an opponent of Amendment 3.
Bland Manlove is a co-sponsor of the Cannabis Freedom Act, a bill that would legalize recreational cannabis and expunge non-violent marijuana convictions in the state. It would also use a portion of cannabis tax revenues to fund a program for prospective women and underrepresented cannabusiness owners to provide loans that wouldn't accrue interest for two years.
That bill passed out of committee in the most recent legislative session but did not receive a floor vote.
Bland Manlove is campaigning against legalization now with the hope of introducing social justice elements of the Cannabis Freedom Act in a future ballot initiative, such as automatically expunging non-violent marijuana offenses and providing loans to underrepresented groups. Under Amendment 3, residents with cannabis-related convictions must apply for expungement, and  the state is not required to offer loans to prospective owners.
"I'm trying to stop (large multi-state operators) from coming in getting out our mom-and-pops, while also fighting big corporations and people who have angel investors and private investors, so that our mom and pops can get a crack at this," she said. "Because those are the people who are probably most disenfranchised and most affected by the War on Drugs."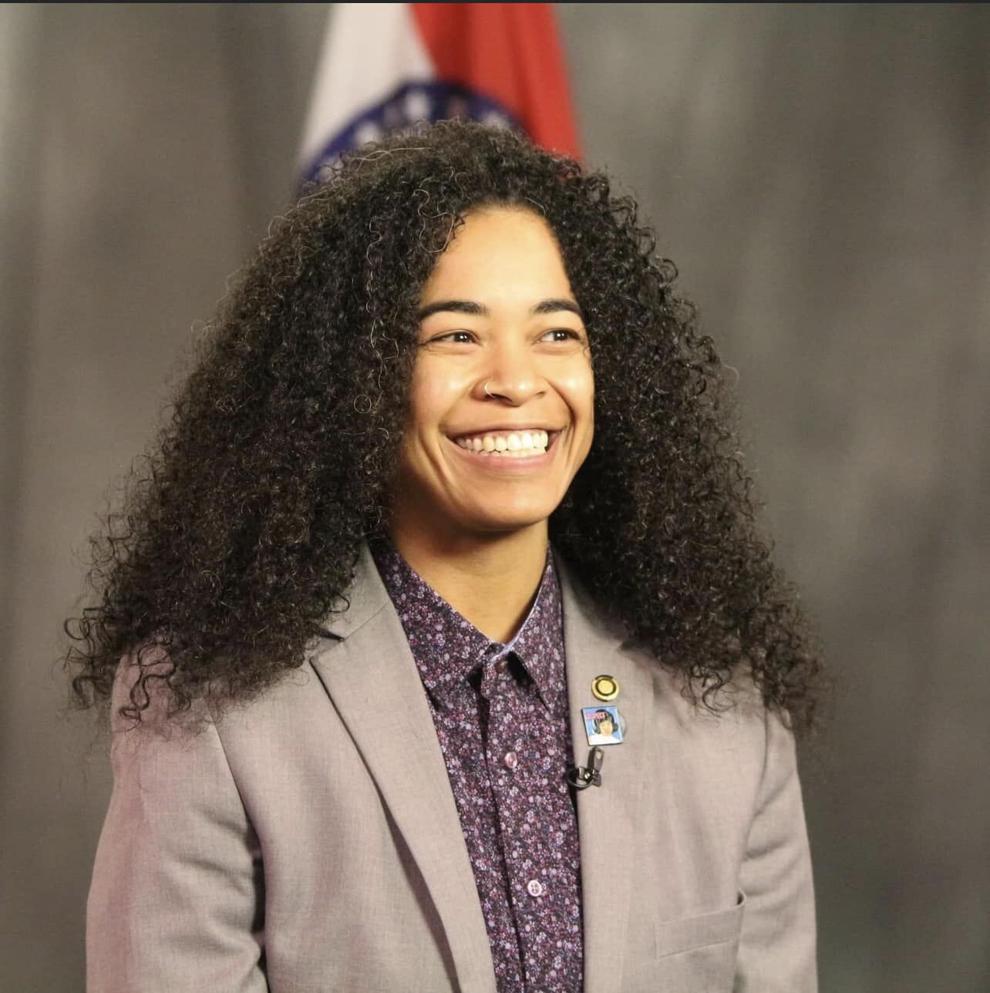 Bland Manlove also noted historical discrimination against people of color in the credit markets, ranging from redlining and disparities in home assessments to relative underutilization of startup capital from banks.
Proponents of Amendment 3 recognize the difficulty in finding funding but argue that the ballot measure has to focus primarily on legalizing cannabis.
"We can't do every single thing everyone might want in a single initiative," said John Payne, campaign manager for Legal Missouri 2022, the political action committee behind the proposed amendment.
More than 100 different groups hold medical marijuana licenses, Payne said. He expects that figure to grow once the state begins issuing what it calls micro business licenses, which are reserved for applicants that have less than $250,000 in net worth, come from areas of high poverty, have previous marijuana convictions or other factors that put them at a disadvantage.
Based on the rollout of medical marijuana in the state, he expects entrepreneurs that receive the micro licenses will find underrepresented partners with startup capital as a way around the dearth of traditional financing.
"I know people that did not have a whole lot of money in their bank accounts when they applied, but they went and found business partners who could finance it, and they put in the sweat [equity]," he said. "And they've been fairly successful at that. I think that's a replicable model."
Without access to startup capital, Moore said it would be less likely that disadvantaged groups would get access to retail licenses over more established operators with deep financial backing.
"We would much prefer to see people who live in those neighborhoods be given the opportunity to start businesses in their communities, and begin to build generational wealth," she said.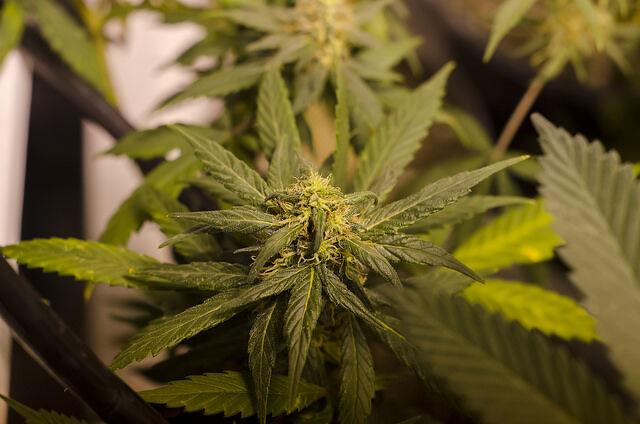 A federal solution?
While President Joe Biden issued pardons for all simple marijuana-related convictions at the federal level in October and asked his agencies to consider reclassifying cannabis' status, that action may benefit well-capitalized, multi-state operators that can start expanding across the country at scale.
Bland Manlove fears legalization at the national level without providing equitable opportunities for aspiring dispensary owners could leave them uncompetitive.
However, some legislators in Congress have introduced efforts to solve this problem.
The SAFE Banking Act, which aims to grant financial institutions a safe harbor to service cannabis businesses without breaking anti-money laundering rules, passed out of the House with bipartisan support in April 2021. It has since languished in the Senate, without a hearing from the Committee on Banking, Housing and Urban Affairs.
Without federal changes, marijuana businesses in Missouri and across the country will operate in a legal gray area without widespread access to the mainstream financial system. Hataway said banks are willing to support the burgeoning industry, but are caught in the middle of conflicting legal positions.
"There's no bias for or against a cannabis business, just like there's no bias for or against a convenience store," Hataway said. "It's purely about where these regulations sit on the federal front."