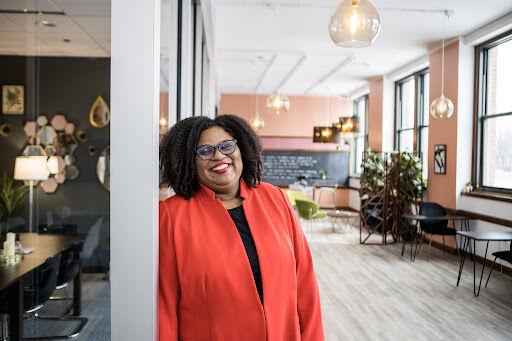 Three Missouri startups were chosen for the latest cohort of the Google for Startups Black Founders Fund.
Plabook, which is based in St. Louis, Free From Market, which is based in Kansas City, and Athlytic, which relocated to St. Louis, were all selected.
The program offers non-dilutive cash awards to Black-led startups. Selected founders receive $100,000 in funding, tech resources and support in growing their startups.
With this fund, Google aims to address startup funding disparities considering Black startup founders have historically lacked necessary support and funding. In 2020, Black founders raised less than 1% of all venture capital dollars invested in the U.S., according to Google.
The company attributes the historically low levels of funding for Black entrepreneurs, in part, to a lack of Black investors.
Plabook
Phillip Hickman is a school superintendent and founder and CEO of Plabook. Plabook makes technology that integrates speech recognition, natural language processing and artificial intelligence to assist kids in learning to read. The program is the first artificial intelligence powered digital avatar reading assistant, according to the company's website. Plabook automates reading evaluations such as comprehension and dyslexia screening, pinpointing students' strengths and weaknesses.
Free From Market
Emily Brown, founder and CEO of Free From Market, created a digital health platform that provides patients with curated and personalized telenutrition, and educational services to track patients' health results. Free From Market partners with health care providers and organizations to offer their patients and members nutritional resources needed to manage chronic health conditions.
Athlytic
Ashton Keys and Jared Eummer launched Athlytic in 2020. The startup utilizes the social media profiles created by athletes and businesses to provide advice and recommendations to athletes about specific companies they should work with that align with their brand.
Currently, Athlytic reports 700 athletes and 32 companies using its platform. "Adding athletes from schools like the University of Missouri and Saint Louis University would expand the company's geographic footprint," Keys told the St. Louis Business Journal. Keys stated that most of the athletes that use their platform currently compete for universities in the Big 10 Conference.
In 2021, the Google for Startups Black Founders Fund included St. Louis-based Provider Pool and Boddle Learning, which was founded in Kansas City before relocating to Oklahoma.
Google is now three years into the commitment and has expanded the Google for Startups Black Founders Fund globally. Since the launch, the company has provided $30 million in non-dilutive cash funding and offered support to entrepreneurs in Europe, Africa and Brazil.