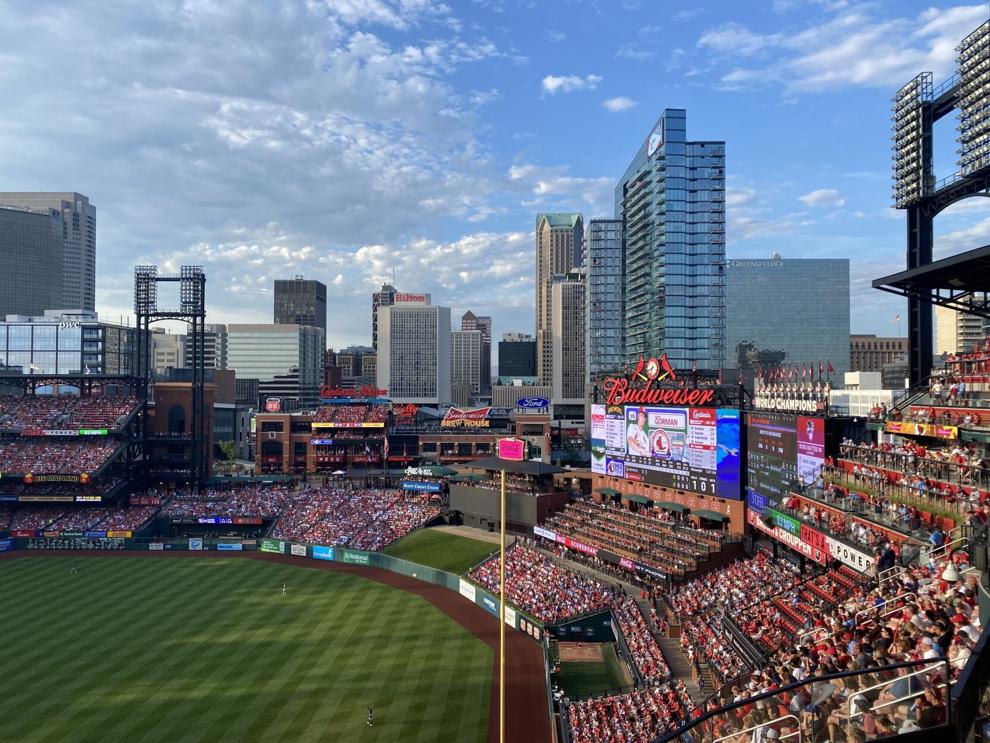 Valuations for Missouri's Major League Baseball teams rose coming into 2023 as revenues jumped across the league, according to an annual Forbes estimate released last week.
The St. Louis Cardinals reached an over $2.5 billion valuation, up 4% from last year. But the Cardinals slipped in Forbes' ranking of Major League Baseball's 30 teams to No. 10 from No. 7 a year ago. 
On the other side of Missouri, the Kansas City Royals' valuation jumped 8% to $1.2 billion. The team bumped up one spot in Forbes' ranking to No. 27 from the past year.
The top valued team is the New York Yankees at $7.1 billion, more than $2 billion above the second-ranked Los Angeles Dodgers. The Yankees have been ranked No. 1 every year since 1998, the inaugural year of the Forbes list.
The average MLB team's valuation is up 12% to $2.32 billion coming into the 2023 season, according to the Forbes report. During the 2022 season, revenues increased to an all-time high with a 64% increase in ticket revenue from 2021, which began the season with capacity restrictions at most ballparks.
These increases come despite 13% rise in player costs, including salaries, bonuses and benefits during 2022 and a risk of teams' local television fees being cut because the deals are no longer economical for networks, Forbes reports. 
Diamond Sports Group, the owner of local media rights to 14 MLB teams, recently filed bankruptcy. The group owns Bally Sports Midwest, which broadcasts Cardinals games, and Bally Sports Kansas City, which broadcasts Royals games. The network said it will continue to broadcast games throughout the bankruptcy process.
Both teams open their season on Thursday. The Royals face the Minnesota twins at Kauffman Stadium, and the Cardinals take on the Toronto Blue Jays at Busch Stadium.