Sixty businesses from around Columbia and the mid-Missouri region assembled for Columbia College's 2023 Black Business Expo on Saturday, the first time the event was held since the COVID-19 pandemic. Businesses in attendance ranged from offering consulting services to jewelry, books, sweets, apparel and more.
The event also featured a performance by young dancers from 360 Stars in Motion, a spoken word performance titled "My Black is Beautiful," live music and food.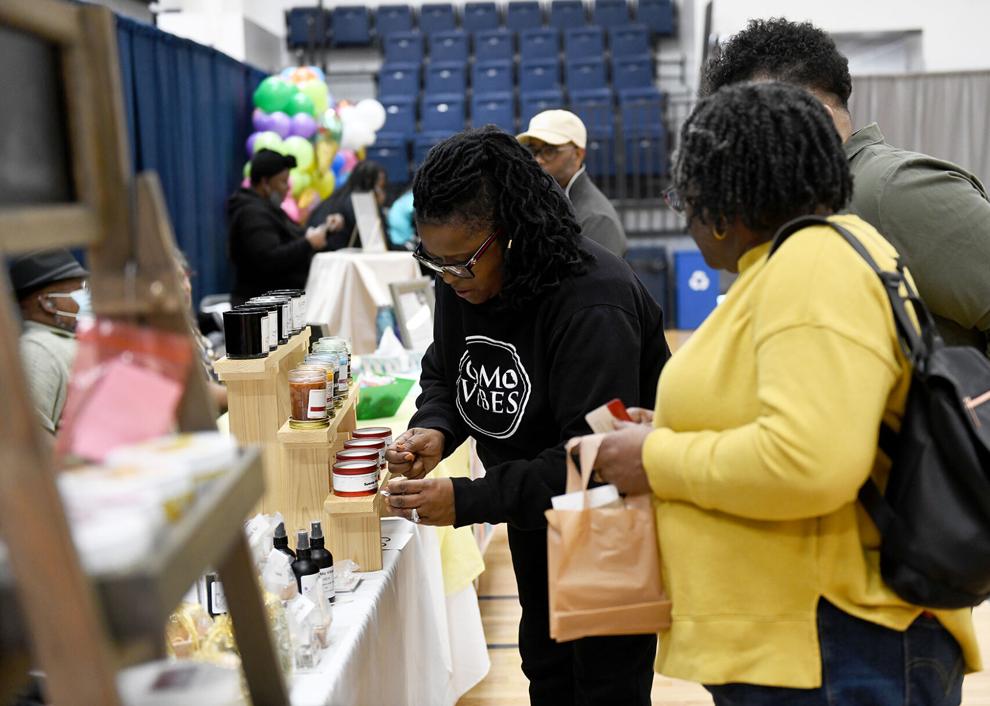 Alejandra Gudiño, the director of Diversity, Equity and Inclusion at Columbia College, organized the expo with a small committee of other members of the college.
"It was a great experience," Gudiño said. "We had good gatekeepers inside the community — some of our colleagues and their friends. They were very generous offering us their networks."
This was the fourth year Columbia College has held the Black Business Expo. Since 2020, the number of businesses present doubled from around 30 to 60. Gudiño said they had to turn away 10 businesses because of limited space.
Turning down those businesses "was kind of heartbreaking," Gudiño said. "But that tells us for next year, we can plan in bigger terms. We can look into bigger space, and that is a fantastic opportunity to have."
Gudiño said planning for next year will begin soon.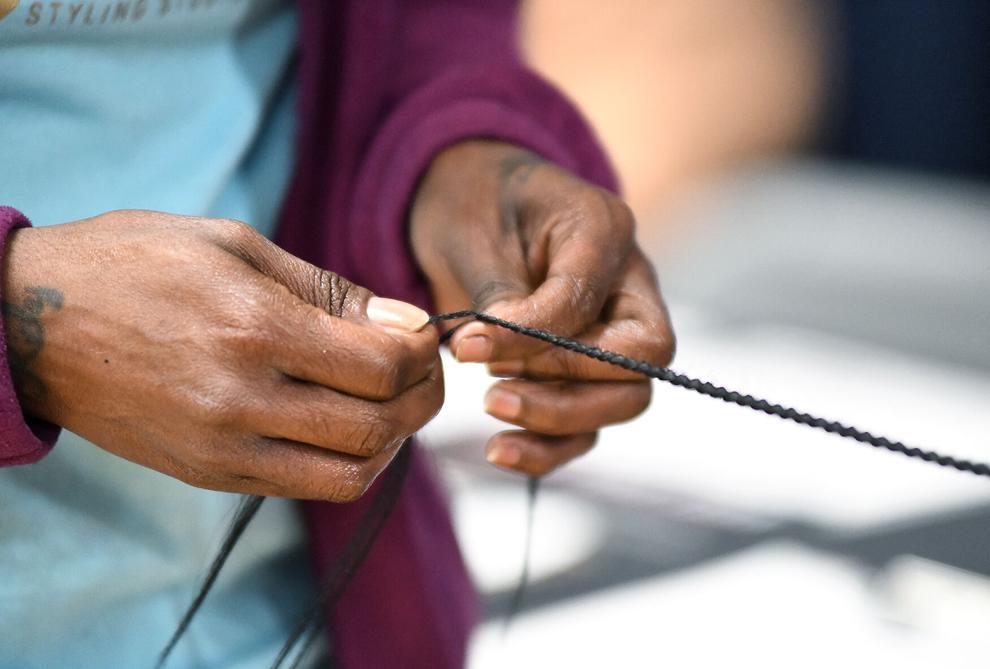 During the event, Gudiño announced the directory for the Black Business Expo was named after James Whitt, a community leader in Columbia who uplifted and worked with women- and minority-owned businesses, as well as served the community through the school board and the Sharp End Heritage Committee. Whitt died in November 2021.
"He was very instrumental for the city and for the rest of us as a community to understand the power of Black women and the power of imagination and courage," Gudiño said. "He was a good friend of this college, and we thought that was a way we could honor him."
Whitt's wife, Annelle Whitt, attended the event to represent an entrepreneurship-focused foundation named for the couple.
"It's emotional. My husband wasn't one who sought recognition," Annelle Whitt said. "He would be very honored by it, but he would say, 'That's not why I do it.'"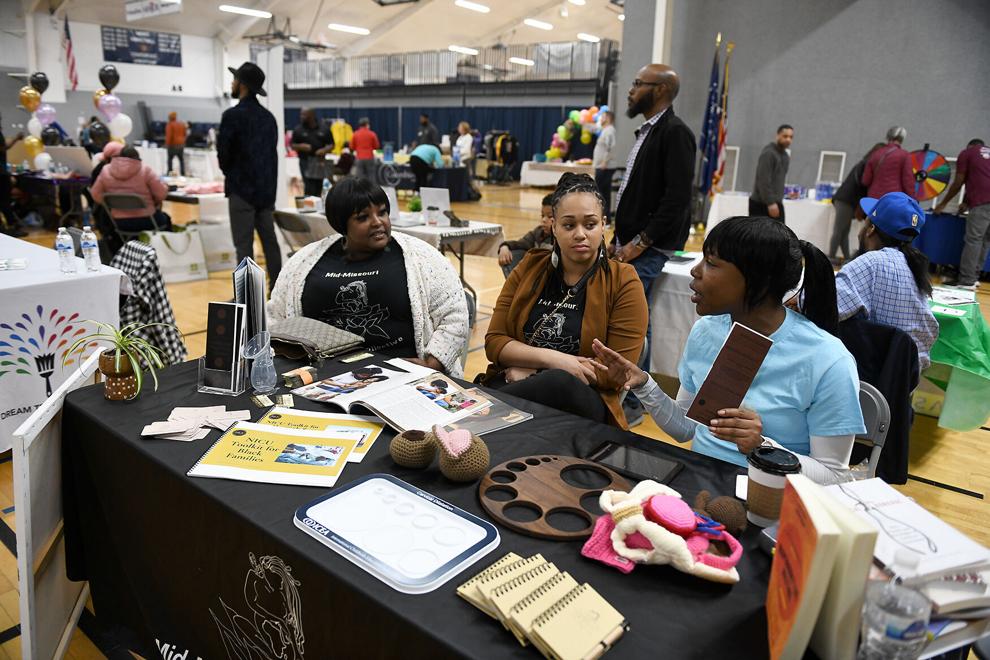 Terryonna Nunnelly, a Columbia College alumna who worked with the organizing committee, said the event was an important time for businesses to network and build connections.
"I am so proud of the community and for these business owners, taking the leap of faith," Nunnelly said. "It's so easy to stay in a box where society is telling you success looks like this, and they have the courage to go out and say, 'This is what I have, this is my heart, and I'm sharing it with the community.'"
Nunnelly said that beyond February being Black History Month, Saturday's expo was a celebratory moment to honor local businesses.
"We're in our element," Nunnelly said. "Things that we normally would be afraid to do and show out in public, we have opened that up to the Black community and said, 'We recognize you — keep going, keep empowering.'"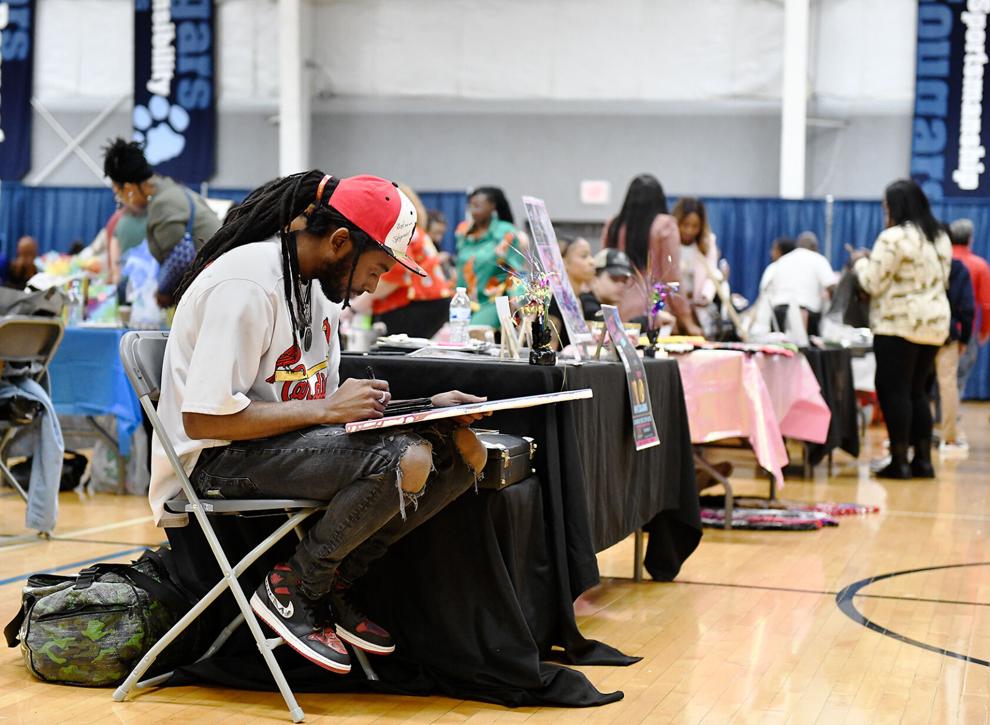 Douglas Simmons, who has lived in Columbia since 1989 and first attended the Black Business Expo in 2019, said he is impressed by how much it has grown.
"When you sit back and read that there's going to be 60+ vendors here, you think, 'Wait a minute, there's 60 Black businesses in Columbia? Where are they?'" Simmons said. "So this gives you a field where you can see them and you can kind of digest where they are and what they are."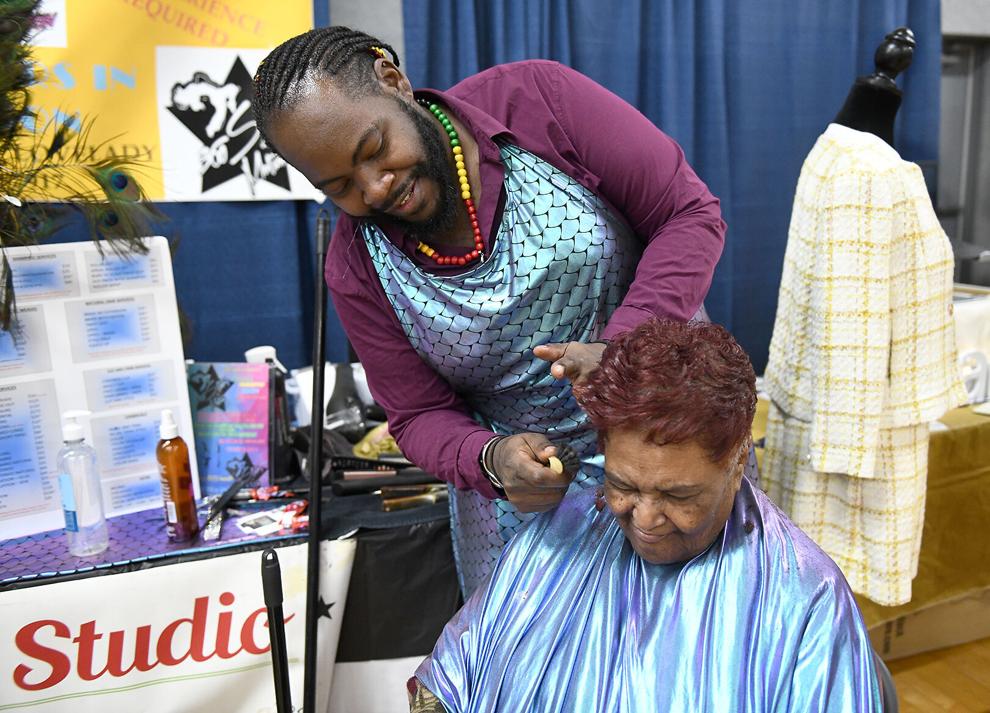 This year's event was the first for Charlis Jeanette, an author who displayed her books during the expo. Jeanette started her business with her first book in 2015. Since then, she has published books based on both her own experiences and those of her kids.
"A lot of times in stories, brown children don't see themselves, so to be able to hear exactly what my kids are going through and then address it through a story and give them solutions through a story has been very helpful," Jeanette said. "Not only does it help them, but it also helps other kids that are going through the same thing."
She said she hoped the event would bring more recognition and opportunities for the Black businesses in Columbia.
"From this event, I really want people to recognize that African American people are really doing some great things in communities," Jeanette said. "We just sometimes don't have the opportunities that other people do, so I really want this event to show people of Columbia what the African American community is doing, and make some awesome connections and opportunities for everyone."