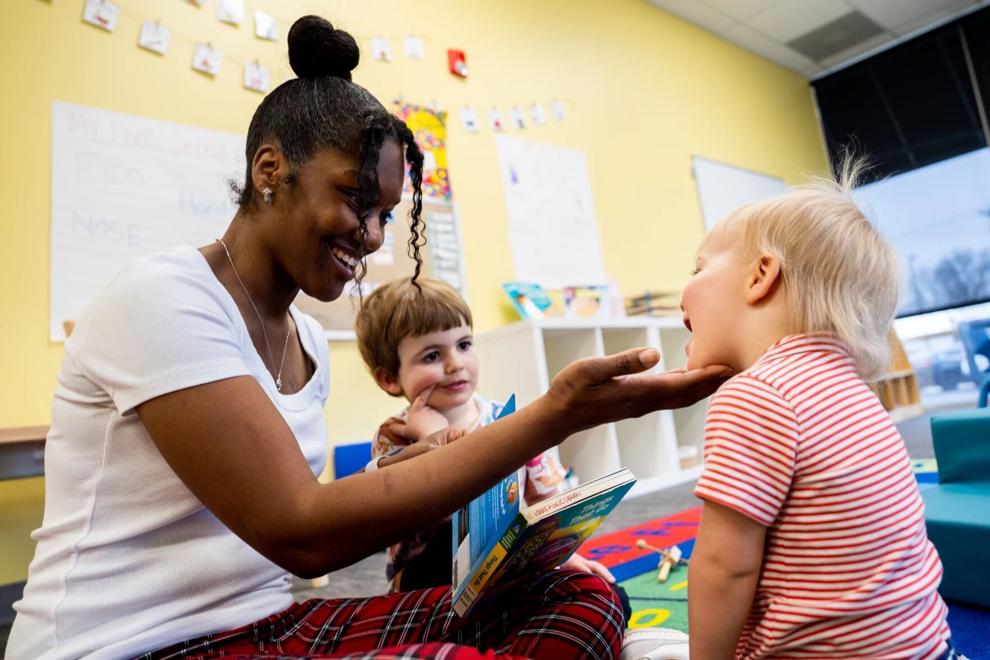 When Carolyn Tyson picks up her 5-year-old son Mason from Beginning Steps Child Care and Learning Center, she's thankful she found a safe place for him while she works.
Tyson, a supervisor for a home health care company, said enrolling her child in the center was one of her best decisions because it would be hard to take time off to care for him.
But when the center in the Penrose neighborhood of north St. Louis closes in June, she'll need family members to take care of him during the workday until he starts kindergarten in the fall.
"If I couldn't get the help as needed, then I will probably have to make a switch in my career where I can find a job that will open up the availability to put him first and be able to be there for his needs and still work my job to provide for him," Tyson said.
Other parents in the St Louis region may have similar worries, as child care centers are struggling to meet their needs and keep their doors open. Some have closed and others are having trouble finding and retaining workers, causing them to cut back on the number of children they can take care of.
According to data from the Missouri Department of Elementary and Secondary Education, the number of state-approved child care slots in St. Louis dropped from 12,410 to 11,522 during the coronavirus pandemic. In St. Louis County, the number of slots dropped from 34,661 to 33,265.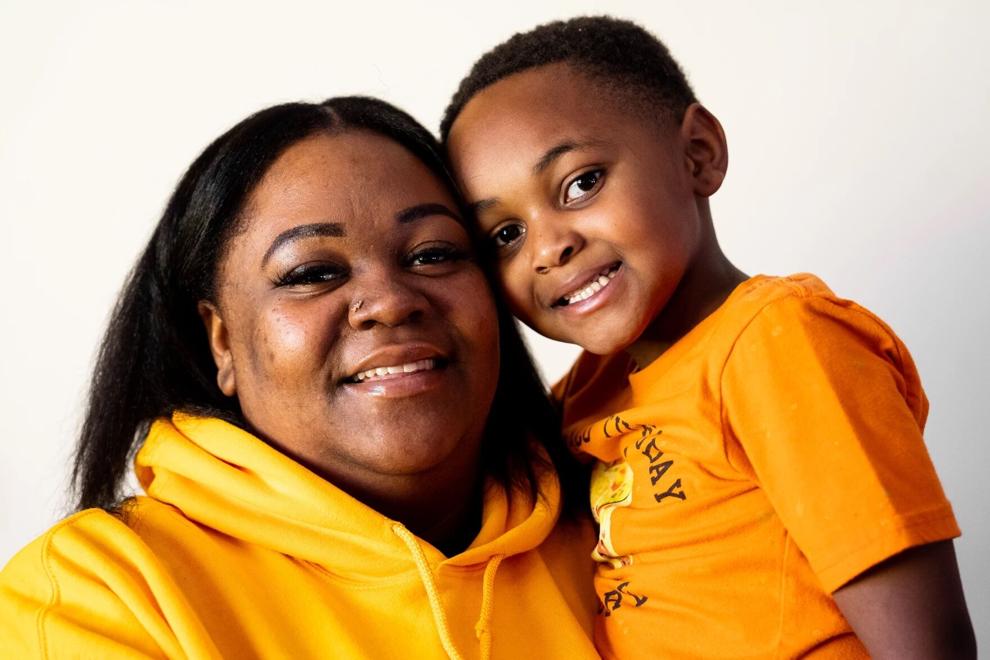 Many child care centers can't offer workers competitive pay. Candace King, who founded Beginning Steps nearly a decade ago, said closing her doors wasn't an easy decision, but she's had trouble finding full-time workers.
"I give what I can, and I give incentives," King said, "but for a qualified good worker, I can't give them what they're worth."
Child care operators often accept fewer children than the state has approved because each worker can only care for so many.
"COVID just pulled back the curtain to expose what was really happening," said Robin Phillips, CEO of Child Care Aware of Missouri, a statewide resource and referral organization.
Phillips said there's been a deficit in infant and toddler services for years, stretching before the pandemic. But the risk of exposure to the coronavirus, burnout, low wages and the closures of child care centers to keep the virus from spreading led many in the industry to rethink their jobs. Phillips said as businesses tried to get more people back into the workforce, competition from other industries also contributed to a deficit in workers.
"It's real hard for these business owners to compete with wages at Costco, Aldi, even McDonald's for that matter," Phillips said. "The average wage of a child care worker in the state of Missouri prior to minimum wage being raised to $12 an hour a few months ago, it was $11.83 and no benefits. Who can afford to work for that and provide?"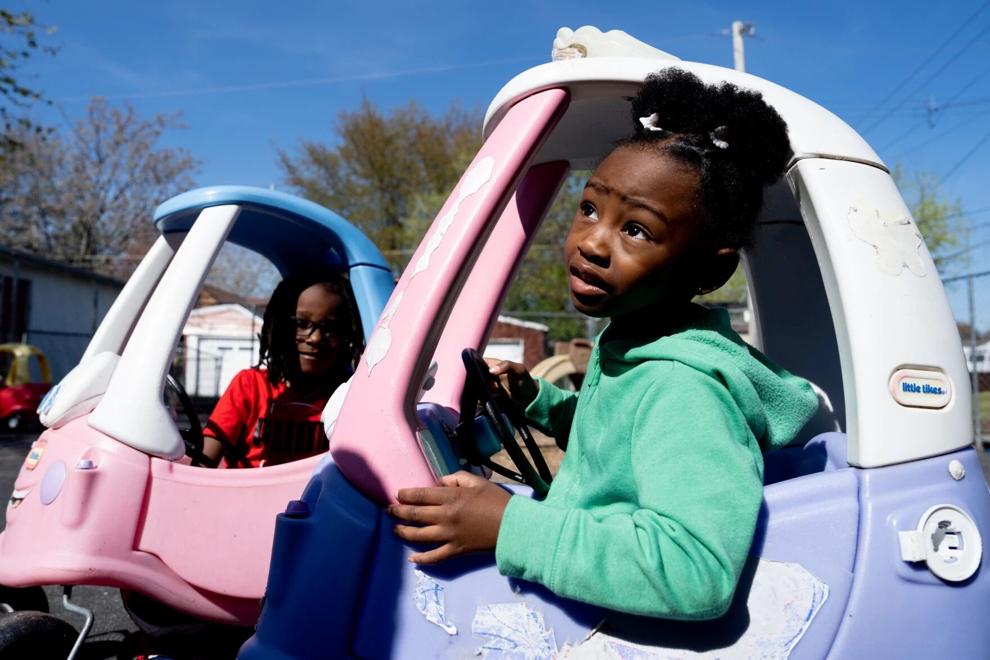 Several state grants are aimed at helping providers retain and hire workers. The state has also announced recruitment bonuses for providers, and the legislature is taking up tax credits for businesses and providers that can cover a majority of child care costs. Last year, the St. Louis County Council approved using $5.6 million in federal COVID relief funds to boost the pay of child care workers. St. Louis approved almost $2 million in similar aid.
A study by the Federal Reserve of St. Louis found that Missouri's child care workforce decreased by 9% since the start of the pandemic. A report by the Chamber Foundation and the Missouri Chamber of Commerce and Industry found the state economy loses about $1.3 billion annually because of insufficient child care.
"When you start to dive into the data, there is some evidence that people are not working because of challenges with childcare," Federal Reserve Bank of St. Louis Senior Economist Charles Gascon said. "I think we have to realize that this was a challenge before the pandemic, it's getting a lot of attention now because of the shortage of workers and the rising costs."
The state's child care work workforce is starting to recover, but it's still slower than other sectors of the economy. Gascon said inflation, including the costs of food and other overhead, can often put pressure on centers.
"Centers are operating in a situation where they know they need to increase wages to attract more workers, but they don't necessarily have the buffer of a profit margin, as many of them are nonprofits," Gascon said.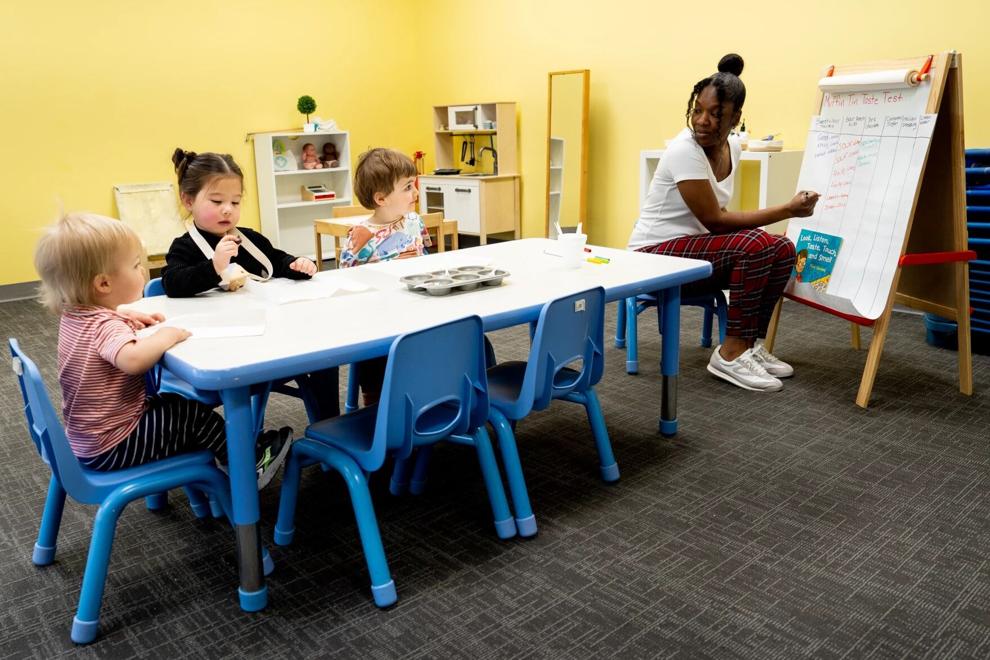 The average cost for child care in Missouri is about $8,100 a year per child, or about 13% of the median household income.
Increasing state child care subsidies to cover more of the cost could give centers the ability to pay workers more as well as help low-income families afford care and allow parents to return to the workforce, said Deanna Finch, executive director of United 4 Children, a nonprofit organization advocating for children and families.
"When [a family] qualifies for a subsidy, that means they're at an income level that is below poverty or at poverty level," Finch said. "That is a whole paycheck, more than a paycheck for many people. So a lot of times parents have to decide is it worth taking my child to this high-quality child care setting or is it better to have them stay at their neighbor's house."
Not every center accepts subsidies. Finch said it can often be hard for centers to navigate the system, and if a family can't afford the additional cost, then the center will have to accept another family.
But centers that don't accept subsidies are having trouble finding workers. Faith Academy operates three centers across the region, and each is accepting fewer children than before the pandemic, contributing to a waitlist at each center. Its Sunset Hills location is accepting 20 fewer children.
"We average at least one phone call a day at each location of parents requesting care," said Kristin Skebo, executive director of Faith Academy. "Our answer to them is we can put you on the waitlist, but we're probably not going to be able to move you off of that waitlist into a spot until August of this year or December, January, at the end of the year."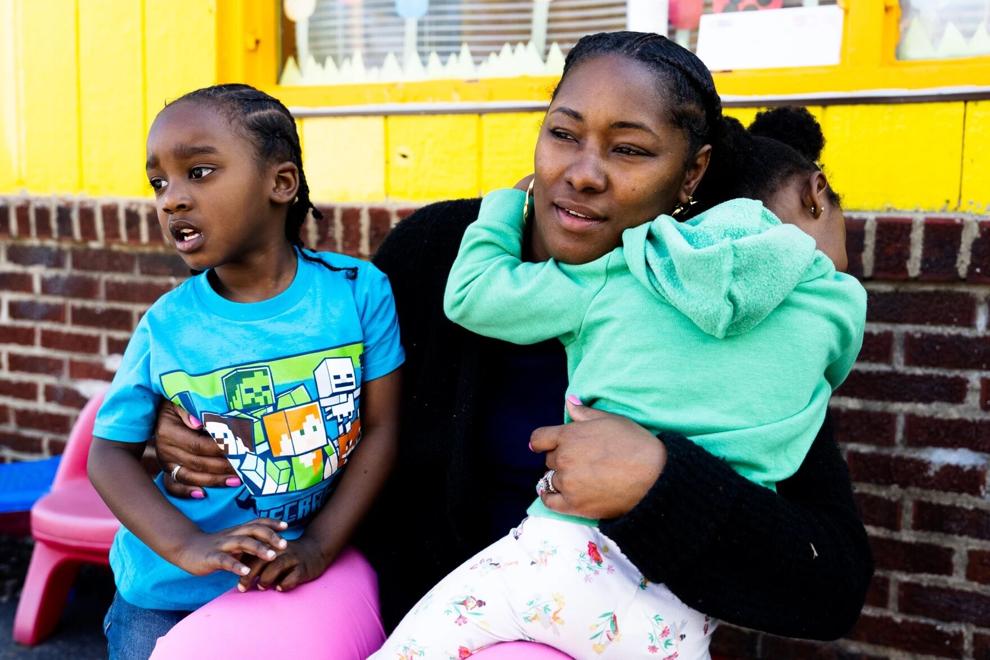 Fewer workers have led Skebo and other administrators to pitch in, allowing teachers to take lunch and restroom breaks as they're taking care of infants.
Skebo hopes she'll have more help when the summer starts.
"People who are on break from college or teachers who work at an elementary school and then they're off for the summer so they can come work with us," Skebo said. "It's not quite enough yet, but it's something and that does encourage me."
But juggling costs, staff, and the fallout from the pandemic while navigating a steep barrier to entry in the field has left many providers burned out.
Dana Luster opened the doors to Little D's In-home Daycare in south county in 2020. Operating a group home facility by herself hasn't been easy. She's still trying to figure out how to meet all the state requirements to care for children of different ages.
"I just know this is something I have to do," Luster said. "If I want to build this brand, if I want these kids to be great citizens in this huge world, this is something I have to fight for."
This story was republished from the St. Louis Public Radio.