Before Sierra Nelson had even started school at the University of Missouri, she was already at a disadvantage among her peers.
Nelson went to Christian Life High School in Rockford, Illinois, which has about 250 students — Nelson's graduating class in 2017 was composed of just 55. Upon graduation, Nelson had accrued a total of six college credits from just one Advanced Placement course for Spanish at her school. At the time, it was one of the only AP courses the high school offered.
"That's basically the disadvantage I experienced when coming in," said Nelson, who is studying biology at MU with a minor in Spanish. "Because, had I been able to take other (AP classes), it would have been an opportunity to get a little more ahead and not have to take as many general education (courses) going straight in."
It's a story that is surprisingly common. The AP program involves more than 4,300 colleges and universities that accept credit and 2.8 million students who participate in the exams, according to 2019 College Board data. However, students at smaller or more rural schools aren't able to receive the same benefits because those schools can't offer as many classes due to staff resources and low student populations.
"Rural – and sometimes urban – areas have a harder time staffing and offering AP courses," said Tamara Regan, business director for Mizzou Academy, a program for students looking to take online classes.
AP classes are a vital tool for high school students looking to save money in college. After students complete these optional classes, which are challenging and include college-level material, they take an exam administered by the nonprofit College Board. Those who receive high enough scores can earn college credit. The AP program, now in its 65th year, offers credit in some 38 content areas, from economics to English literature, from chemistry to Chinese language and culture.
But not all students have equal access to the program. In 2015, only 73% of students in rural areas had access to at least one AP course, as compared to 92% of students in urban areas, according to the Education Commission of the States. When rural schools do offer AP classes, they tend to offer fewer options than their urban counterparts, forcing rural students to look for other solutions to getting college credit, such as dual-credit programs or internet courses.
The farther rural schools are from urban areas, the less access they have to AP classes. Only 7.9% of larger rural schools considered closer to urban areas had no AP courses, compared to 33% of larger rural schools farthest from urban areas, according to a University of New Hampshire study. Another study, by the U.S. Government Accountability Office, found that schools with up to 200 students offered AP classes about 25% of the time, while schools with populations greater than 1,000 offered AP classes about 95% of the time.
For example, Hickman High School in Columbia had 1,627 enrolled students in grades 9-12 in 2019 and provided 35 of the 38 classes available through AP. At Southern Boone High School in more rural Ashland, the 476 students could only choose from two AP classes, according to the school's course guide. One of these courses, Computer Science Principles, isn't even accepted for credit at MU.
When applying to MU, a student at Southern Boone can earn a maximum of five college credits via the high school's two AP classes. At MU's rate of $299 per credit hour for Missouri residents, the Southern Boone student could save up to $1,495.
Compare this with a student's potential savings from Hickman. Assuming a Hickman student were to take a single three-credit AP class each semester of their sophomore, junior and senior year, they could earn a total of 18 college credits, saving $5,382 — or 260% more than the maximum a Southern Boone student could save.
This savings gap frustrates many students who come from schools with lacking AP programs, such as Nathan Hardy, an engineering major who was able to enroll at MU with only nine credit hours.
"I've met a few people that it's their freshman year, but just from credits alone, they're technically juniors," Hardy said. "I mean, they'll graduate in two years. And I feel like it's impossible for me to get anywhere close to them."
Hardy said that his inability to obtain as many college credits before coming to MU has made his classwork more difficult overall, because he has been required to complete the general education credits that other students were able to fulfill through AP.
"I'm an engineer, so it's going to be four years almost regardless," Hardy said. "But still, at least I wouldn't have to take all of these credits of humanities that I have to get out of the way."
In addition to enjoying greater flexibility with courses in college, students who take AP classes in high school have higher four-year college graduation rates than students who don't. Fifty-eight percent of students who took an AP course in high school graduate college within four years, as opposed to just 38% of students who did not, according to the College Board.
Students in small high schools usually turn to dual-credit courses to compensate for the lack of AP classes, which is how Hardy obtained his credits. Dual credit is available when high schools partner with individual colleges and offer classes with teachers certified by the colleges. At Southern Boone, for instance, five dual-credit courses are available in addition to the two AP classes. Plus, the school offers 20 online dual-credit options through Moberly Area Community College.
However, there can be downsides to dual credit.
While AP classes have a standardized national exam, dual-credit courses are graded by individual teachers, meaning there is potential for more variation. For example, if a high school student passes a dual-credit class and is then placed into a higher-level course in college, their ability to succeed in that course is dependent on the quality of the education they received while taking the dual-credit class.
Additionally, some universities do not accept dual credit from other universities, as many instead prefer the consistency provided by the national AP exams.
What's more, some students cannot afford dual-credit courses, which are typically more expensive than AP classes. While some schools cover the cost of the AP exam or dual-credit courses, many — typically smaller schools — do not. An AP exam costs $94, while dual-credit courses can cost around $200, depending on which university is offering the course. For instance, a three-credit course at Moberly Area Community College costs $234 for non-district residents, while a three-credit class at Missouri State University costs $210.
Though Nelson came from a school that was severely lacking in AP classes, she couldn't afford the price of dual-credit courses.
"You have somebody who can't do dual credit and is relying on AP classes to get them extra credits when coming to college," Nelson said. "If your school doesn't offer a lot, that's a disadvantage."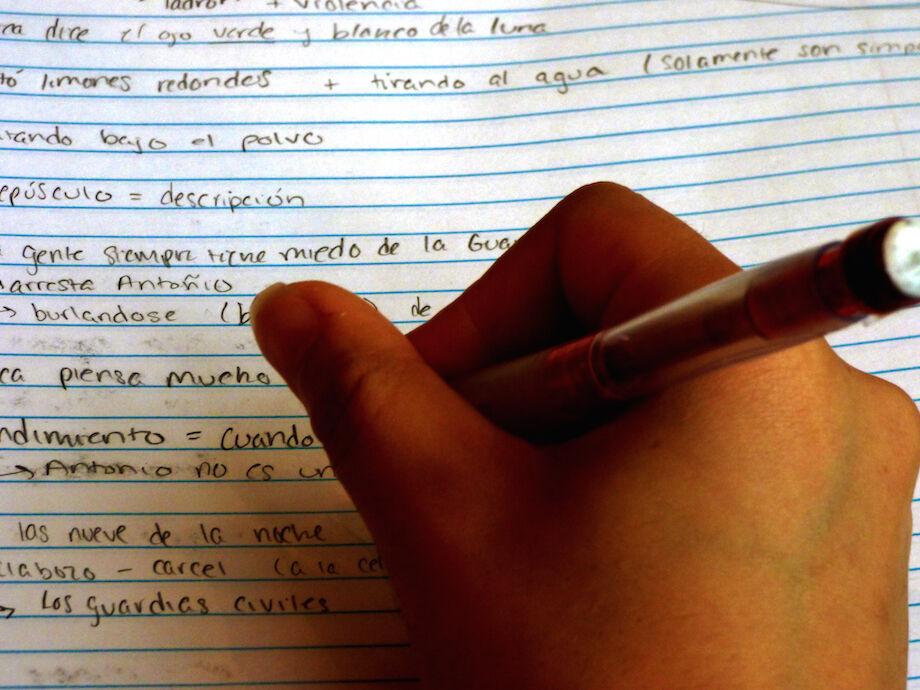 But there are other ways for students at smaller schools to level the playing field. The internet offers one avenue.
Mizzou Academy uses online delivery to offer up to 10 different AP courses for high schoolers, providing the ability to earn a total of 39 credits at MU. Students can apply for a single course or become a full-time student, the latter of which can enable a student to be automatically accepted into MU after graduating high school, according to the Mizzou Academy website.
"Our unique online model allows students from many different backgrounds to access AP, complete college-level coursework while in high school, grow as critical thinkers and lower the barrier to entry in college," Regan said.
Some rural students face the additional barrier of poor internet access, making online options difficult, but organizations and initiatives like Mizzou Academy are helping bring AP classes to some students outside of big schools and urban areas.
For students like Nelson who started college a step behind classmates whose high schools had more extensive AP offerings, the ability to narrow that gap is valuable.
"If there was a way to access financial aid, I would have definitely looked into taking (online AP classes)," Nelson said. "AP classes definitely help you get ahead."