This year's wet spring in Missouri caused farmers to delay the planting of corn and soybean crops. Now, as they have passed the deadlines for seed planting, they are no longer eligible for crop insurance. Though alternate insurance options are available, they won't come without a price.
Gary Riekhof sees the problem from both sides. He has been managing his family's farm business, Riekhof Farms, for the last 40 years in Higginsville, Missouri, and he also runs a home-based crop insurance agency. According to him, the most popular policy at the moment is called a Revenue Protection policy, which requires farmers to submit their production history for the past 10 years. The average of those 10 yields is referred to as their average production history, or APH. That figure is then multiplied by price quotes from the Chicago Board of Trade to calculate farmers' expected revenue. Revenue protection policies will insure farmers for a certain percentage of that revenue, and they can then choose a policy which will protect somewhere between 50 percent and 85 percent of that revenue number. "The higher the percent of coverage, the more expensive the policy is to purchase," Riekhof said.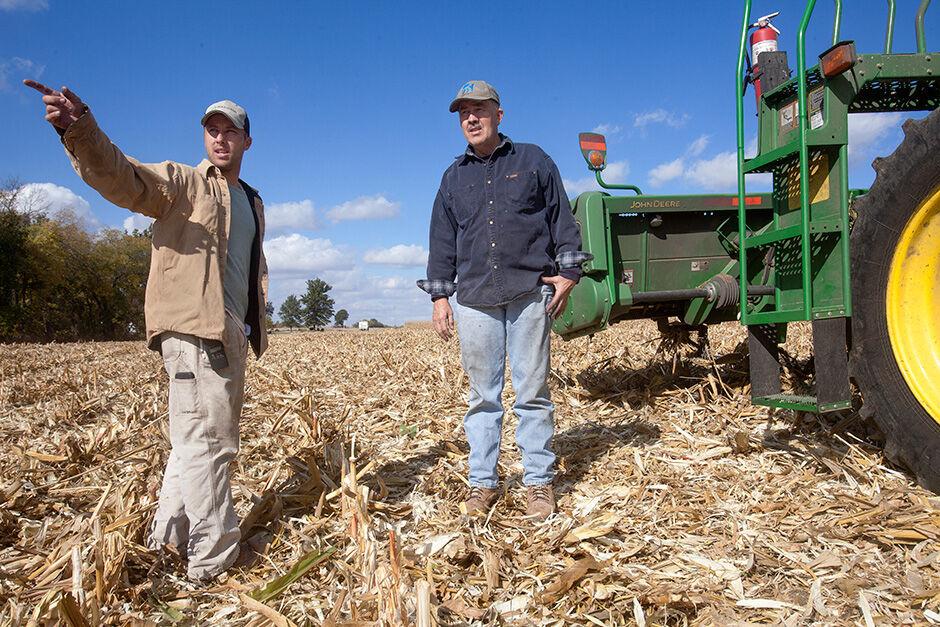 Patrick Westhoff, director of the Food and Agricultural Policy Research Institute (FAPRI) — a dual-university research program to prepare baseline projections for agriculture economy in the U.S. and abroad — said though there are different types of crop insurance policies available, many Missouri producers have insurance that will make payments only when they have been prevented from planting a crop on or before the deadline. This year, crop growers had to decide to purchase a policy on or before March 15.
Westhoff said farmers with that type of policy have a difficult choice to make: Would they receive more from the crop insurance payments they would receive if prevented from planting or from what they might be able to earn by planting a crop after the coverage deadline?
"If they plant after the crop insurance date," Westhoff said, "they will get no crop insurance benefits if the crop fails or has reduced yields."
According to Westhoff, this decision came in a particularly difficult year for many Missouri crop producers. "Although they benefitted from a record 2014 crop, prices are far lower than they were just two years ago, and margins are tight or even negative," he said.
This spring
"It truly has been a very frustrating spring for Missouri farmers, with fields across the state remaining too wet to plant," said Arlan Suderman, Senior Market Analyst at Water Street Solutions.
Suderman said the insurance industry is heavily regulated, so their hands are tied unless the U.S. Department of Agriculture gives them flexibility on deadlines for planting crops. Farmers can still plant a crop after the deadline, but with reduced coverage, depending on the scope of the delays.
Yield prospects decline with later plantings as well, Suderman said. "Unfortunately, this is the world of farming," he said, "which is full of risk on an annual basis."
Some farmers will choose to collect prevented planting payments from insurance, while others will take their chances on planting late if the weather allows. Suderman said increasing the prices of the crops' yields won't benefit individual farmers but can offset the losses for agriculture nationwide if the lost acres are significant. "Farmers who aren't able to plant, of course, won't have any bushels to sell at the higher price," Suderman said.
Subsidized rates
Riekhof said because the weather risk is so high no private insurers could provide coverage to farmers at an affordable rate. Therefore, the U.S. government subsidizes the policy cost.
The deadlines for planting corn in different counties in Missouri were between May 10 and May 31, while for soybeans the final planting dates were between June 15 and June 30.
Riekhof said typical corn and soybean policies have premiums ranging from $10 to $40 per acre to the producer after the subsidy is applied, depending on what the revenue projection is and what percentage the policy covers. He would then be prevented from using that land for any other economic benefit for the remainder of the growing season.
It should be noted that there is a strong incentive for the grower to get the crop planted. "Certainly, a producer would rather try and grow the crop and receive a minimum of $400," Riekhof said, "rather that simply accept the Prevent Plant payment."
Some might think of this as a large payment for doing nothing, but "keep in mind that farmers still must make a land payment—either to their banker or landlord—pay for herbicides and fertilizer already applied to the land, pay for machinery loans and have enough left over for family living expenses," Riekhof said. Most farmers have cash rent payments or land payments that will use up nearly all of the income from the Prevent Plant policy.
On the other hand, farmers prevented from planting don't have to pay any costs related to planting or harvesting, said G.A. "Art" Barnaby, Jr., a professor in the Department of Agricultural Economics at Kansas State University. He said there is also the possibility farmers could collect under the Agriculture Risk Coverage program managed by the Department of Agriculture's Farm Service Agency (FSA), a program that pays out based on county yields, but wouldn't come until the fall of next year. Farmers don't make money collecting crop insurance, Barnaby said, but in these cases they would at least be paid.
Impact on rural Missouri businesses
Riekhof said it's still unclear as to just how many acres will fall under Prevent Plant policies in Missouri. Many acres have finally been planted, but the conditions have been very adverse for crop growth so lower yields are virtually assured.
"We just don't know the extent as yet," Riekhof said. "All this means that rural Missouri businesses will inevitably see reduced spending by farmers for any new capital purchases, repairs, et cetera."
These businesses should, however, keep in mind that the degree of negative impact on farmers could have been much worse without the Federal Crop Insurance safety net, he said.
Talking about the consumers, Riekhof said American consumers will also directly benefit from this program because the income the policies provide will keep farmers in business to produce another crop next year.  "Although there likely could be some food price spikes because of the wet weather and flooding, crop insurance policies will allow producers to survive," he said.